We're rejuvenators, skin-tighteners, confidence builders and industry-leaders.
Since the introduction of REVOLAX into the UK in 2016 by official licence holders, Fox Group, we've paved the way for change in the aesthetics industry. We've become the Nation's Favourite Dermal Filler and led the way with ground-breaking technology and industry-leading ingredients.
At REVOLAX, you'll find dermal fillers that enhance in the most natural way. We want our customers to immerse their beauty in the highest quality Hyaluronic Acid that rejuvenates, plumps and adds volume so they're always confident to leave the treatment room with a REVOLAX glow.
We're changing the aesthetics industry for the better and want you to be a part of the process too.
With REVOLAX, it gets personal. We know the 'one-size-fits-all' rule doesn't apply to dermal treatments, so we have three high-quality products.
Meet our REVOLAX products below and to see the impressive results please view our treatments page here.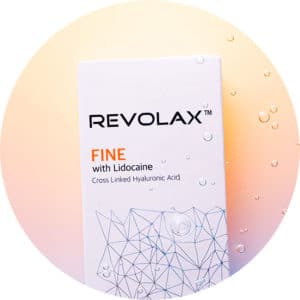 REVOLAX Fine is the most lightweight dermal filler within the REVOLAX range. Treatment areas include superficial lines, crow's feet, glabellar lines and neck wrinkles.
REVOLAX Deep is a thicker and longer-lasting gel used for nasolabial folds and augmentation of the cheeks, chin and lips.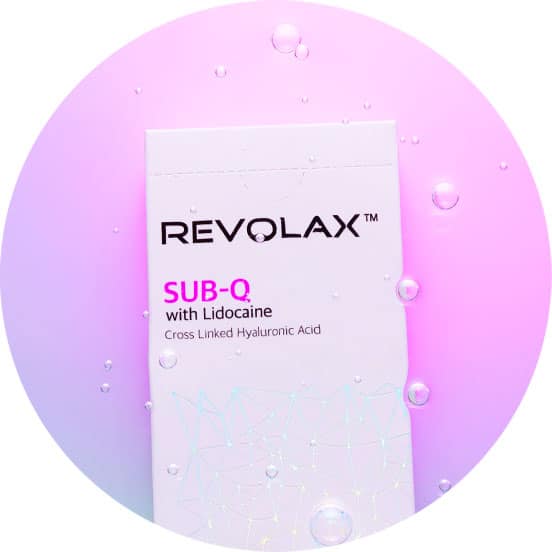 REVOLAX Sub-Q is the thickest gel within the dermal filler range. Best suited for the cheek, chin, nose and jawline, REVOLAX Sub-Q structures and moulds for deep to extremely severe wrinkles.