Meet the Doctors
---
Introducing Dr Mark Gorman and Dr Glyn Estebanez, our resident surgeons and REVOLAX ambassadors. They're here to answer any questions you may have, so rest assured you're in safe hands
Dr Glyn Estebanez
@primaaesthetics
Dr Mark Gorman
@rejuvedocs
Q + A
01 – What is Revolax?
Born in the beauty capital South Korea, REVOLAX hit the UK aesthetic market in 2016 and has since rightly earned the title of the UK's number 1 dermal filler. Made of the highest purity of Hyaluronic Acid, the non-animal based crosslinked dermal filler is a completely natural substance that synchronises with skin tissue, in order to create a natural-looking end result. Working to plump, refresh and rejuvenate, REVOLAX dermal fillers have been praised by many medical professionals for its unique technology and longevity.
---
02 – The Range
With three products within the REVOLAX range, each dermal filler holds properties that work to create differing results.
REVOLAX Fine with Lidocaine is the most lightweight dermal filler within the REVOLAX range and is designed for superficial lines including crow's feet, glabellar lines and neck wrinkles.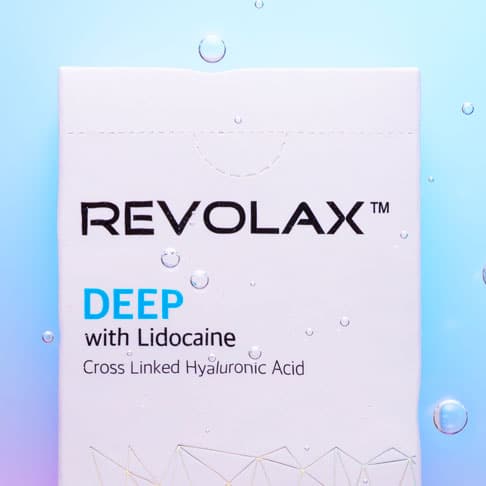 REVOLAX Deep with Lidocaine is a thicker and longer-lasting gel that's typically used to treat nasolabial folds, augmentation of the cheeks, chin and lips and to create plump, hydrated and luscious lips.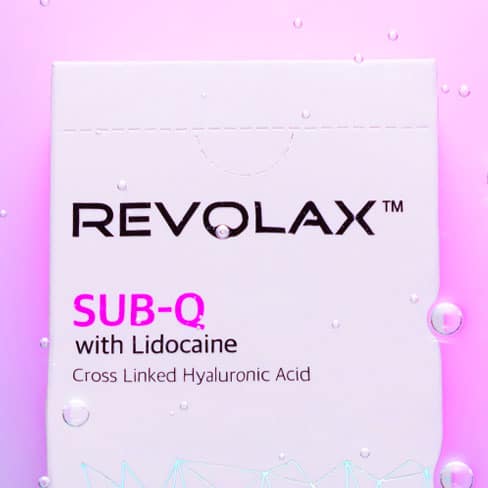 As the thickest in the REVOLAX range, REVOLAX Sub-Q is best suited for cheek, chin, nose and jawline augmentation or deep to extremely severe wrinkles. Due to the advanced ability to mould under the skin, this allows for REVOLAX Sub-Q to maintain structure and longevity.
03 – Does it Work?
Yes! REVOLAX has been praised for the instant and long-lasting volume. High visco-elasticity is just one of REVOLAX's stand out properties that makes it a firm favourite within the industry. Have a look at the results from previous treatments.
---
04 – Is It Safe?
All REVOLAX products endure a series of safety regulations in order to make sure they comply to the highest standards. REVOLAX is a CE approved medical device meaning it complies to all EU laws, and is also kFDA approved which allows the product to be sold in Korea, where the products originate from.
---
05 – How Long Does It Last?
Due to the levels of viscosity in each dermal filler, longevity differs. At 8-12 months, REVOLAX Fine has the shortest timespan compared to REVOLAX Deep and Sub-Q which typically last between 12-18 months.
---
05 – What if I don't like it?
On the extremely rare occasion that REVOLAX must be dissolved, hyaluronidase can be injected which easily dissolves the dermal filler without any complications.
---
06 – Treatment Areas
For contouring and augmentation of the cheek, jawline, chin and nose, REVOLAX Deep and REVOLAX Sub-Q work to enhance and construct natural-looking volume. Superficial lines, such as crow's feet and tear trough treatments benefit from REVOLAX Fine's thinner consistency.
If you decide REVOLAX dermal fillers are the right choice for you, book a consultation in your local clinic and don't be afraid to ask loads of questions about the procedure. Remember to check the qualifications of your practitioner and make sure you are 100% happy with the service they are offering.
Don't Take Our Word For It…