As one of the top non-surgical aesthetic procedures performed each year, dermal fillers continue to prove popular amongst patients searching for a plumper pout and smoother-looking complexion.
Dermal fillers account for the largest share of the aesthetics sector, alongside anti-wrinkle injections. With a dramatic increase in the number of first-time clients and social media serving as an endless gallery of perfect pouts and chiselled cheekbones, even if you do not personally know someone who has tried dermal fillers, you will have seen someone try them.
However, if you are considering dermal fillers as a first timer, it is important to research the pros and cons of the injectable. Like any procedure, dermal fillers can incur some risks that must be carefully considered with some risks that should be carefully considered.
From choosing a skilled and trustworthy practitioner to the best filler brand for your needs, we will be breaking down everything you need to know for your first time under the needle.
What are dermal fillers?
Dermal fillers are gel-like injectables, used to address a variety of cosmetic concerns. They provide a convenient and quick alternative to some under-the-knife procedures without the associated risks. Developed with Hyaluronic Acid (HA) as the primary ingredient, dermal fillers are intended to restore lost volume in the face, in addition to smoothing the appearance of fine lines and wrinkles. They can enhance the appearance of the face by adding subtle lift and volume.
As most fillers are developed with the moisturising-hero Hyaluronic Acid (HA), a substance produced by the body, dermal fillers are naturally broken down over time by the body itself, meaning that the results are temporary.
How long do dermal fillers last?
Numerous factors affect dermal filler longevity, though this differs from patient to patient. Areas with more movement such as the lips, tend to break down faster, in comparison to other areas of the face. However, how long dermal fillers last depends on multiple factors, including the filler being used, where the filler is being injected and your skin type. Most dermal fillers usually last between 6-18months.
As dermal fillers are not permanent, they will inevitably break down eventually however there are methods to increasing the longevity of your dermal fillers including:
Minimising your exposure to ultraviolet radiation
Staying consistent with a skincare routine including keeping your skin moisturised and hydrated
Regular treatment maintenance
Maintaining hydration and water consumption
Avoiding elevated levels of stress
What type of dermal filler is the best?
With an abundance of dermal filler products emerging onto the market, making the right choice can seem confusing. Quality should be your primary consideration to achieve safe, desirable results
For flawless results, the REVOLAX dermal filler range is the perfect go-to for your dermal filler needs.  
Since REVOLAX's introduction to the UK in 2016, REVOLAX has continued to surpass the expectations of both patients and practitioners with amazing results and extended longevity. It is an affordable dermal filler brand that does not compromise on incredible results and patient safety. REVOLAX is not a singular, stand-alone product but a range of diverse, highly cross-linked dermal fillers each with different and individualised properties. Using the latest technology, the range offers three highly cross-linked products including Fine, Deep and Sub-Q. This means that no matter your dermal filler aim, REVOLAX has a product to accommodate.
For more about the REVOLAX range, see our REVOLAX Frequently Asked Questions blog here.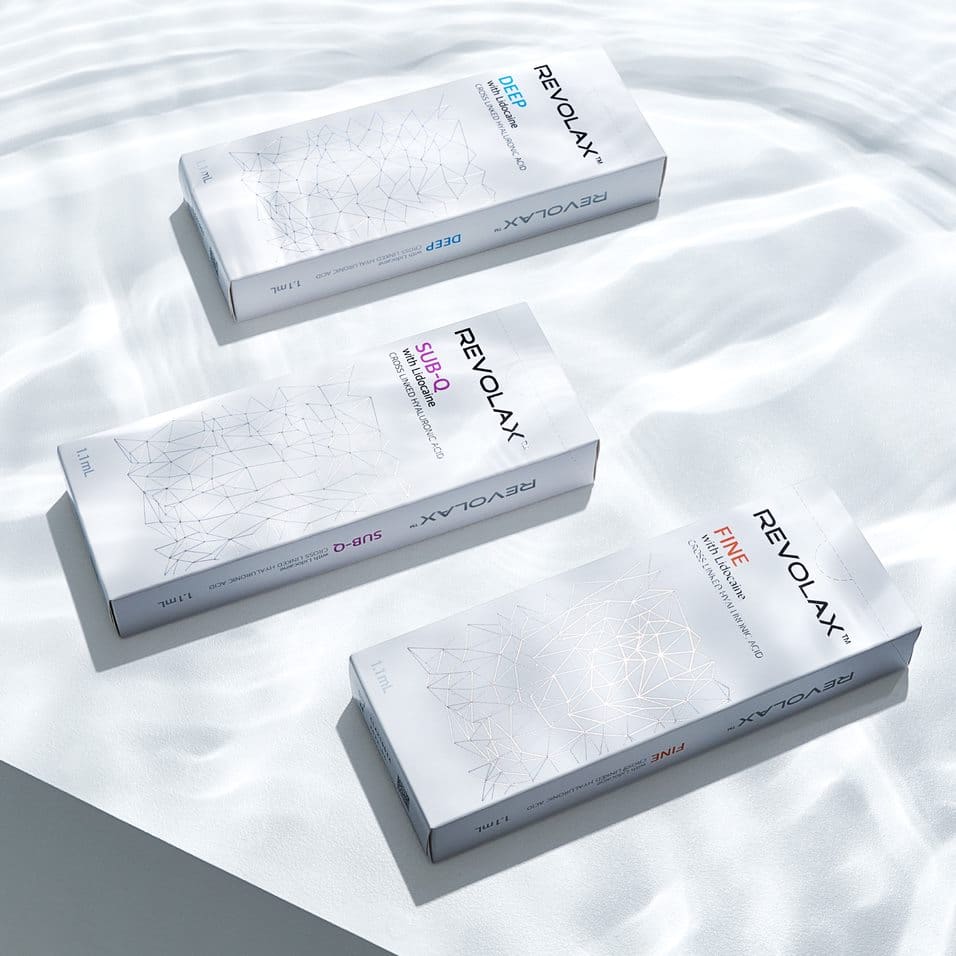 Do dermal fillers hurt?
As with any injectable treatment, some patients may find dermal filler injections uncomfortable, however, this is solely dependent on your pain threshold. Most conventional dermal fillers are developed with the addition of lidocaine, a numbing agent that helps to reduce pain.
Other methods of minimising pain during dermal filler treatments include:
Applying a numbing cream before the injection (LMX is an effective topical numbing cream, available to purchase here as a practitioner)
Applying an ice pack to the area before and after
Using vibratory anaesthesia
If you are allergic to lidocaine, alternative methods for reducing pain that can be found in our blog: How To Reduce Pain For Those Allergic To Lidocaine
The things you need to consider when getting dermal fillers:
Dermal filler treatments should always be taken seriously and well-researched.
Aside from your frequently asked questions – here are some things that we think you should know before your appointment:
Choosing the right practitioner is crucial
Choosing a credible and reputable practitioner is vital when it comes to dermal filler treatments. While dermal fillers are often dubbed as a quick, non-surgical alternative to traditional cosmetic procedures, the treatment requires skill and expertise.
Without the correct knowledge of facial anatomy and injection techniques, an untrained professional is more likely to incorrectly inject a patient. Wrongly injecting into a blood vessel can lead to dangerous consequences, such as vascular occlusion. In this scenario, it is vital that a trained practitioner can rectify an issue, should it arise.
If you are unsure how to find the perfect practitioner, ask for referrals from friends, family, and followers, alongside looking at reviews. Choose a practitioner with a credulous portfolio and the correct certifications.
Results are immediate but temporary
With other injectables, results can take a while to settle and show. Dermal fillers results are instant, meaning that following the initial recovery period of swelling and bruising, you will experience immediate results. Despite this, results are temporary and will need top-ups, should you want to maintain the look.
Top-up treatments may be needed
Especially for a first-time dermal filler patient, the process of chiselling your jaw and plumping your pout is often a gradual one. To gain the best results, follow-up treatments may be necessary, to avoid overfilling and migration. Top-ups can be used to build up or maintain the initial results.
The time in between treatments will differ depending on the area treated and the outcome you are aiming for.
If you have ever considered getting dermal fillers, ask about REVOLAX in your local clinic or, if you are a qualified practitioner, you can buy your REVOLAX stock from the only official UK licence holders, Fox Pharma and Fox Clinic Wholesale.