Cheek filler is a procedure that is steadily on the rise as the go-to treatment for sculpted cheekbones and contoured hollows. Sculpting cheekbones, contouring and balance symmetry with cheek augmentation is quickly becoming one of the most popular dermal filler 'tweakments', alongside lip augmentation.
These mid-face injectables help to restore youthful-looking volume as well as balance the profile and enhance the architecture of the facial contours.
Are you thinking about booking an appointment but need some more information? Read this guide to find out everything you need to know about cheek fillers.
What Are Cheek Fillers?
Cheek fillers are a type of cosmetic injectable treatment that utilise dermal fillers to restore lost volume in the cheekbone area of the face. The filler material is made of hyaluronic acid which is a substance that occurs naturally in the body and helps to hydrate and plump the skin.
Cheek fillers can help to create a more symmetrical look and can be used to help combat the volume loss that occurs naturally with ageing. Cheek fillers also add a visible lift to cheekbones and soften the look of fine lines and wrinkles.
Are Cheek Fillers Instant?
Cheek fillers provide instant results, which means patients don't have to endure a long wait time before they can enjoy the results of the treatment. Nevertheless, all dermal filler treatments can take time to fully integrate into the facial tissue. Although the initial results are instant, it's normal for the filler to take up to two weeks to fully settle and for the true results to show.
Cheek fillers are a temporary treatment, and typically last between six to 18 months, depending on the type of filler used and the individual's metabolism. The procedure is generally safe, although some people may experience temporary swelling, bruising, or discomfort at the injection site.
What Does Cheek Filler Treatment Entail?
Most dermal fillers are developed with the numbing agent, lidocaine. However, many practitioners will apply a topical numbing cream to the cheek before treatment which helps minimise discomfort. The treatment involves several injections directly into the skin on either side of the face.
The practitioner may inject slightly above the cheekbones to enhance the structure and improve the definition. However, dermal filler can also be injected below the cheek edge to replenish volume.
Next, both sides of the face are gently massaged to help disperse the dermal filler. It's important to note that the dermal filler will need a couple of days to fully integrate into the skin tissue.
Therefore, as with all non-surgical treatments, patients should take the time to follow the correct aftercare advice for the best results, which are:
Avoid sleeping face down and on your cheeks
No exercise or extreme activities including lifting heavy items for 24 to 48 hours
No pressure, harsh items, or make-up on the area for 24 hours
Avoid alcohol consumption for 24 hours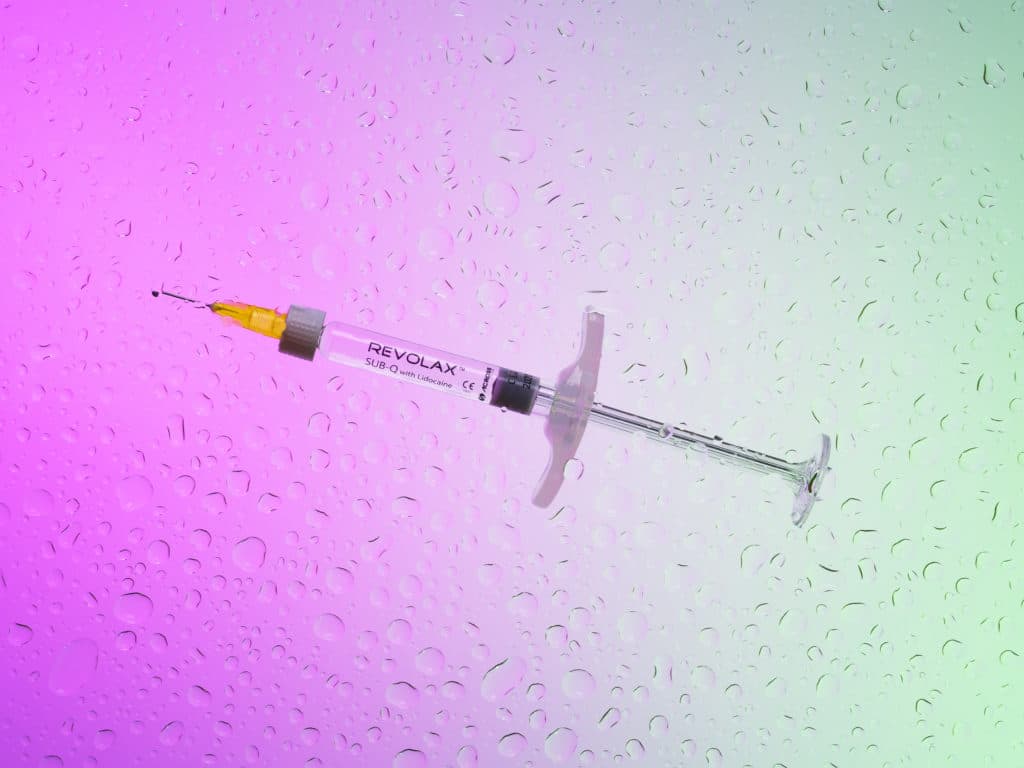 What are the Benefits of Cheek Fillers?
Cheek fillers offer many profile-enhancing benefits, including:
Volume and plumping
Cheekbone enhancement
Contouring
Reduction of fine lines and wrinkles
As we age, our collagen and elastin production begin to slow. As a result of this, we start to lose volume in our faces. Although ageing prompts overall volume loss, changes in the cheek area tend to be noticed first.
The loss of muscle, ligament strength, and fatty tissue can make the cheeks appear hollowed and flat. Re-volumising and contouring the cheeks with cheek fillers helps to rebuild the face shape and create a natural, lifted look.
For many clients, cheek fillers offer a quick route to the supermodel-like cheekbones of their dreams. The cheekbones can be enhanced with dermal fillers in as little as 30 minutes with minimal downtime.
Which Cheek Filler Is the Best?
There are various cheek fillers on the market. This area of the face requires a thicker dermal filler to mimic the appearance of fat pads.
REVOLAX Sub-Q works to create flawless results – especially in the cheeks. It has the thickest properties within the product line. With its advanced ability to mould, maintain structure, and longevity, REVOLAX Sub-Q is recommended for cheek augmentation.
Boasting thick and viscous properties, REVOLAX Sub-Q lasts between 12-18 months, which is longer in comparison to other dermal fillers on the market. Alongside its extended longevity and impressive results, Sub-Q is CE-marked and contains 24mg of hyaluronic acid.
If you're interested in cheek filler, enquire about REVOLAX in your local clinic or, alternatively, if you're a trained practitioner, shop the full REVOLAX range online at Fox Pharma or Fox Clinic Wholesale. Also, don't hesitate to contact us with any questions you may have.