REVOLAX, also known as The Nation's Favourite Dermal Filler, seems to be filling all the gaps for spotlight stars – and quite literally! The latest to join the REVOLAX revolution is none other than Made in Chelsea star, Maeva D'Ascanio.
Dermal fillers, especially REVOLAX, are becoming increasingly popular. Perhaps due to the key influence of celebrities shedding light on the incredible results that REVOLAX provides. Considering the mounting pressure that these stars face with being in the constant limelight – celebrities are turning to dermal filler treatments to help correct perceived imperfections and unsurprisingly, REVOLAX is top of the roster. Providing immaculate yet natural-looking results for a camera-roll-ready look.
REVOLAX has quickly become a highly commendable and dependable dermal filler option for flawless looking results. Gaining the championing title of 'Nation's Favourite Dermal Filler' – REVOLAX has a long list of celebrity clientele who regularly showcase their enviable profiles and dreamy angles.
However, the perfect treatment is always the result of a skilled practitioner and Dr Motox is our go-to for runway-ready, REVOLAX results.
Highly-acclaimed celebrity doctor and medical professional, Dr Motox, works to provide patients with aesthetically-perfect results with his creditable technique. Alongside being a Key Opinion Leader for REVOLAX, Dr Motox also proves as a celebrity favourite – serving the A-listers in his impressive Harley Street clinic in Central London.
Motox has mastered his expertise in executing treatments with flawless results, every time. There is no treatment that Motox cannot fulfil to an applaudable standard whilst boasting exceptional results with every injection.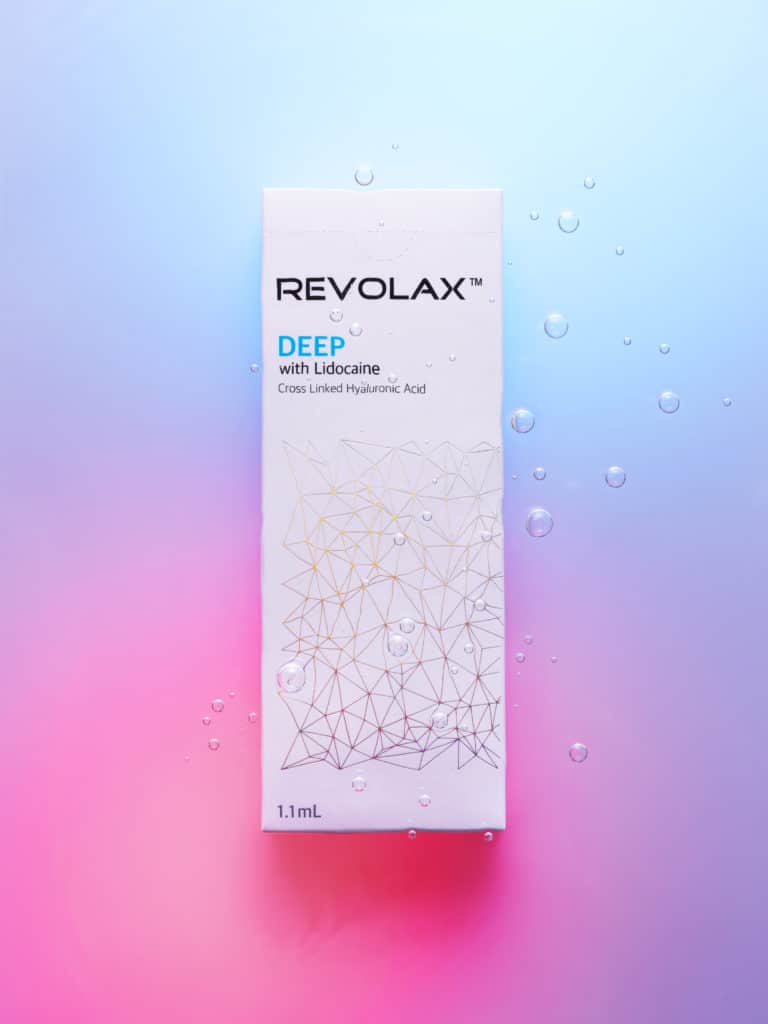 Made in Chelsea Star: Maeva D'Ascanio
Latest through Dr Motox's doors is none other than Made in Chelsea star, Maeva D'Ascanio. Famed for her appearance on the E4 show, Maeva recently took a visit to the Harley Street Clinic for non-surgical rhinoplasty, in search of a structured bridge and lifted tip for an overall slimmer appearance.
For this treatment, Dr Motox opted to use a firm favourite – REVOLAX Sub-Q.
REVOLAX Sub-Q has the thickest properties within the product line. It has advanced abilities to mould, maintain structure, and has increased longevity – making this the perfect option for non-surgical rhinoplasty. This is because the nose requires a thicker substance to fill and REVOLAX Sub-Q makes for the perfect option.
Alongside Dr Motox's expert application and REVOLAX's results, the Made in Chelsea star left the Motox clinic with the perfect side-profile and camera-ready look. The procedure helped to correct a natural nose bump that Maeva claimed made her feel unconfident in her appearance despite her enviable visage.
Post-treatment, Maeva flaunted Motox's miracle work after stating:
"The treatment has changed my life. I have never liked the tip of my nose and Dr Motox was there at the right time to make me feel more confident. His technique is fantastic; the results are so incredible and immediate that I looked in the mirror and said to myself, it's the nose I've always wanted. Dr Motox is not a doctor, he's a magician."
Ecstatic with her results, Maeva left Motox's clinic with a perfect point – and Motox documented the transition by capturing some insightful before and after images. The picture shows stunning results of a sloped side-profile, a considerable difference from her before angle.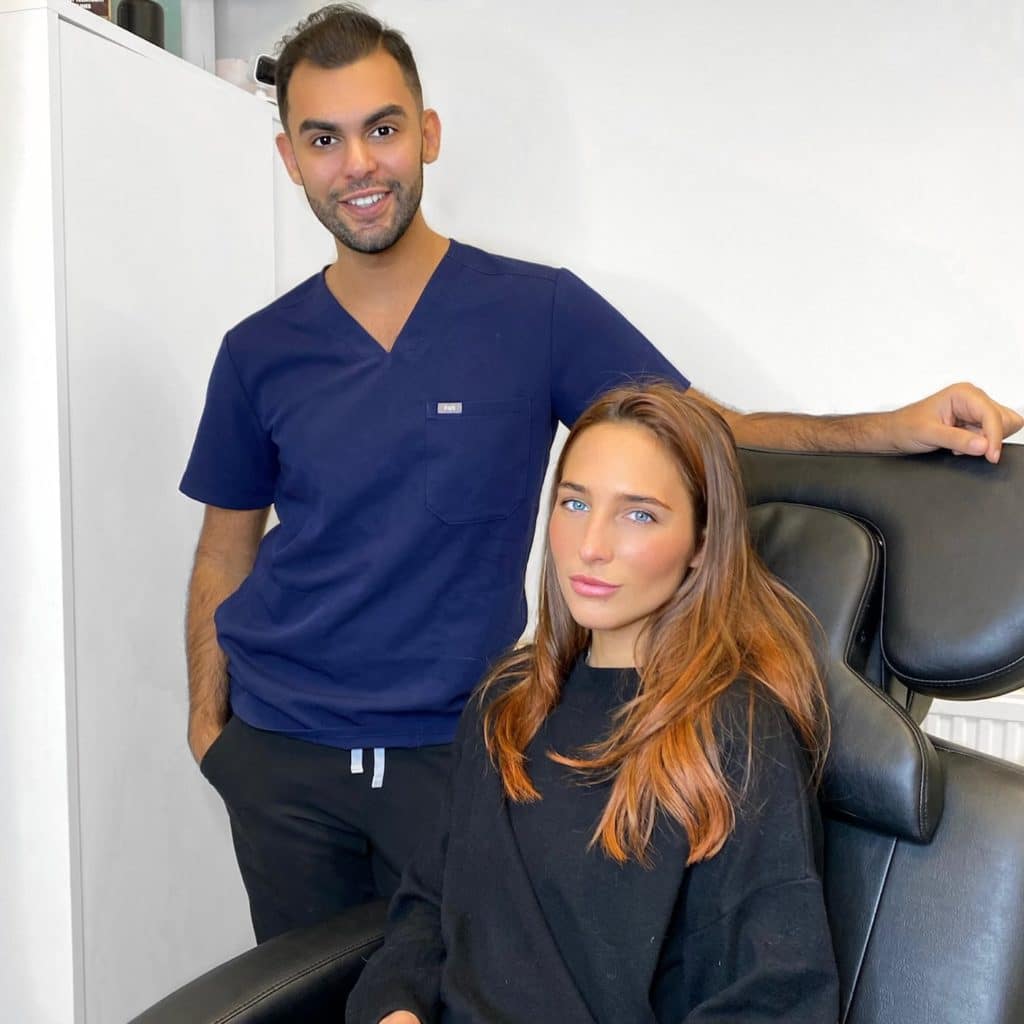 About Non-Surgical Rhinoplasty
Non-surgical rhinoplasty, also known as a 'liquid nose job' is a non-invasive dermal filler procedure that works to correct perceived flaws such as bumps and side profiles.
Lasting only approximately 30 minutes, injection of the dermal filler is used to correct any bumps to help temporarily tweak the shape and profiling. Corrections may include tweaking:
A mildly crooked appearance of the nose
A drooping tip of the nose
A bump on the bridge of the nose (dorsal hump)
A flat bridge of the nose
Age-related changes
Poor appearance of the nose following unsuccessful surgical rhinoplasty
When performed by trained and knowledgeable healthcare professionals, the overall risk of complications from a non-surgical rhinoplasty sits low. These procedures remain invasive nevertheless and there are potential side effects and complications your practitioner should discuss with you in detail. Therefore, we always urge patients to research their practitioners before their appointments to guarantee achievable and safe results.
Overall, a non-surgical rhinoplasty makes for the perfect tweakment to correct perceived flaws in the nose. Lasting approximately 9-18 months depending on the nasal anatomy and skin thickness – this non-permanent procedure saves those unwilling to go under the knife.
What are your thoughts on this procedure?
See more on Dr Motox's Instagram here.