With a wide range of dermal fillers now available on the market, REVOLAX still holds the title as The Nation's Favourite Dermal filler – and for good reason! Since its introduction to the UK in 2016, REVOLAX has surpassed the expectations of both practitioners and patients as an affordable dermal filler brand that doesn't compromise on incredible results and patient safety. In this blog, we answer some of the most asked questions on all things REVOLAX to help you decide why you need this dermal filler and spoiler alert, you do!
How long does REVOLAX last?
REVOLAX is not a singular, stand-alone product but a range of diverse, highly cross-linked dermal fillers each with different and individualised properties. Using the latest technology, the range offers three highly cross-linked products including Fine, Deep and Sub-Q.
REVOLAX Fine: REVOLAX Fine is the most lightweight dermal filler within the range and flaunts the lowest viscosity. It is developed for the treatment of superficial lines, including crow's feet, glabellar lines, and neck wrinkles, and is also a popular choice for the Russian lip technique. Fine is the thinnest dermal filler out of the three, usually lasting between 9 – 12 months.
REVOLAX Deep: Revolax Deep is a thick and longer-lasting gel developed for the treatment of deep wrinkles, nasolabial folds, non-surgical rhinoplasty, and augmentation of the cheeks, chin, and lips. Deep is thicker than Fine but not as thick as Sub-Q and usually lasts between 12 – 18 months.
REVOLAX Sub-Q: REVOLAX Sub-Q has the thickest properties within the product line. With its advanced ability to mould, maintain structure, and longevity – Sub-Q is recommended for treatment of deep-sized to extremely severe wrinkles including nasolabial. This dermal filler also works best for cheek, chin, nose, and jawline augmentation that requires a thicker substance to fill, usually lasting between 12-18 months.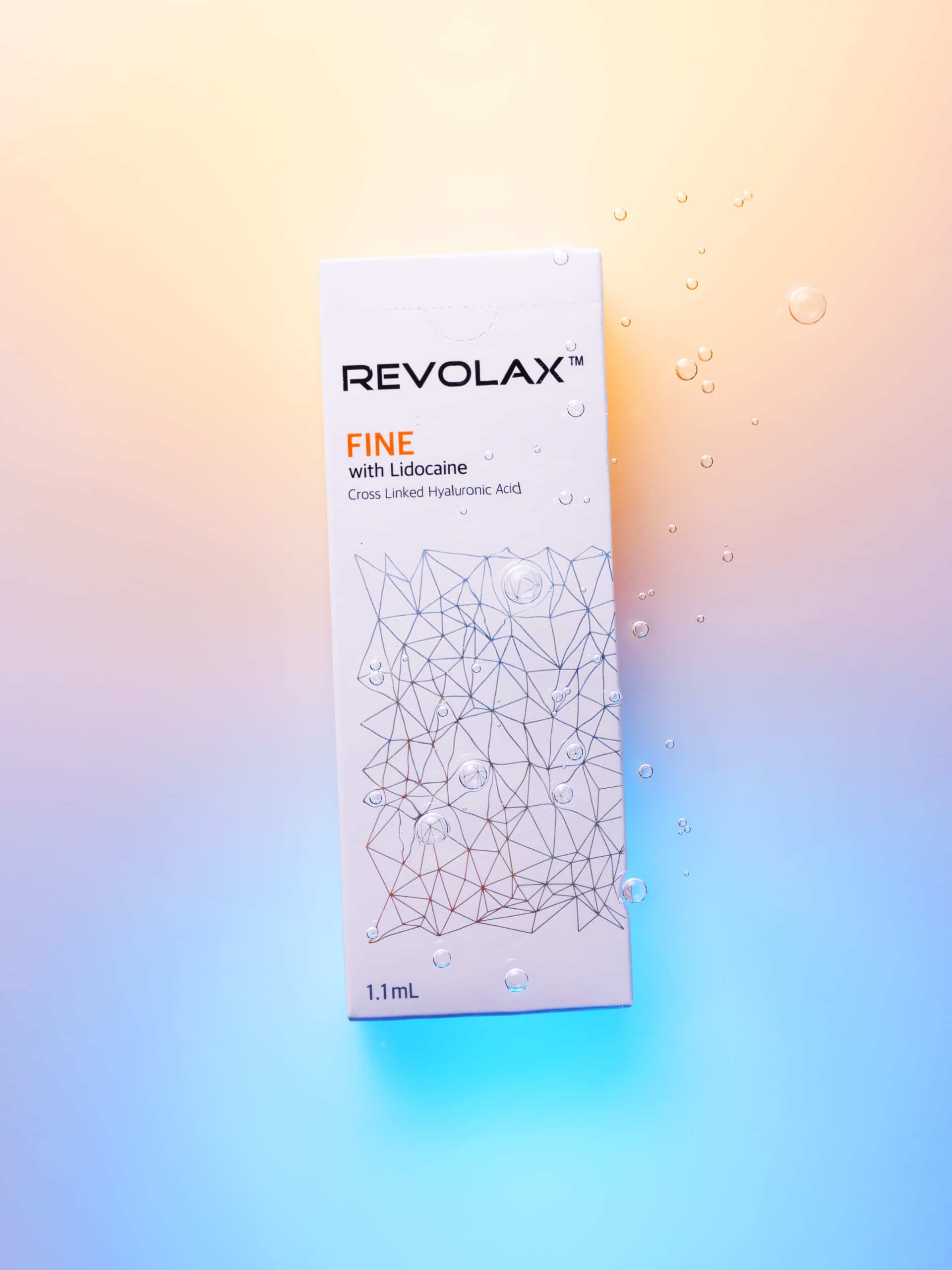 Is REVOLAX Safe?
REVOLAX is a class III, CE-marked medical device meaning it is legal to use in the UK as it meets all stringent safety tests. These strict quality checks remove any traces of the crosslinking agent BDDE from the finished product through its rigorous dialysis process. As REVOLAX is developed with Hyaluronic Acid of the highest purity, there is minimal risk of the body rejecting this product and a reduced risk of serious complications. Despite this, swelling, bruising and tenderness at the injection site are common side effects of most injectables but will subside within a few days.
Dermal fillers are perfectly safe when administered by fully trained and qualified aesthetic practitioners. If an injector isn't knowledgable in facial anatomy, this is where issues may arise, therefore we always urge patients to do their research to find an experienced and knowledgable practitioner.
Can REVOLAX Be Used on Thinner Lips?
Yes! REVOLAX Deep and REVOLAX Fine can be used across all shapes and sizes of lips. We recommend REVOLAX Fine when treating thinner lips due to the thinner gel consistency, its mouldable properties and its ability to add subtle volume and lift to the lips. It's important to remember the lip filler process is a journey where the desired result is achieved over time. A gradual build-up of dermal filler over a couple of treatments allows the skin to stretch naturally to avoid overfilling and unnecessarily stretching the lip.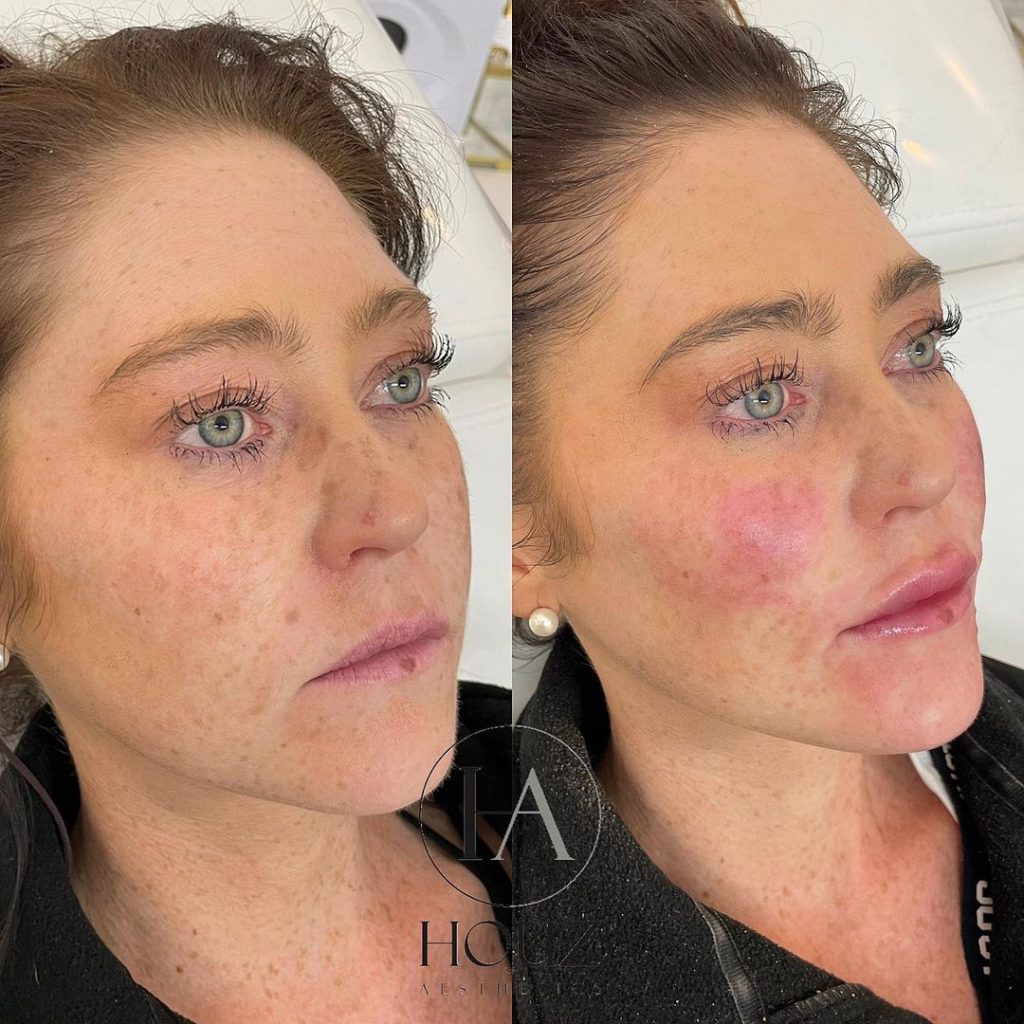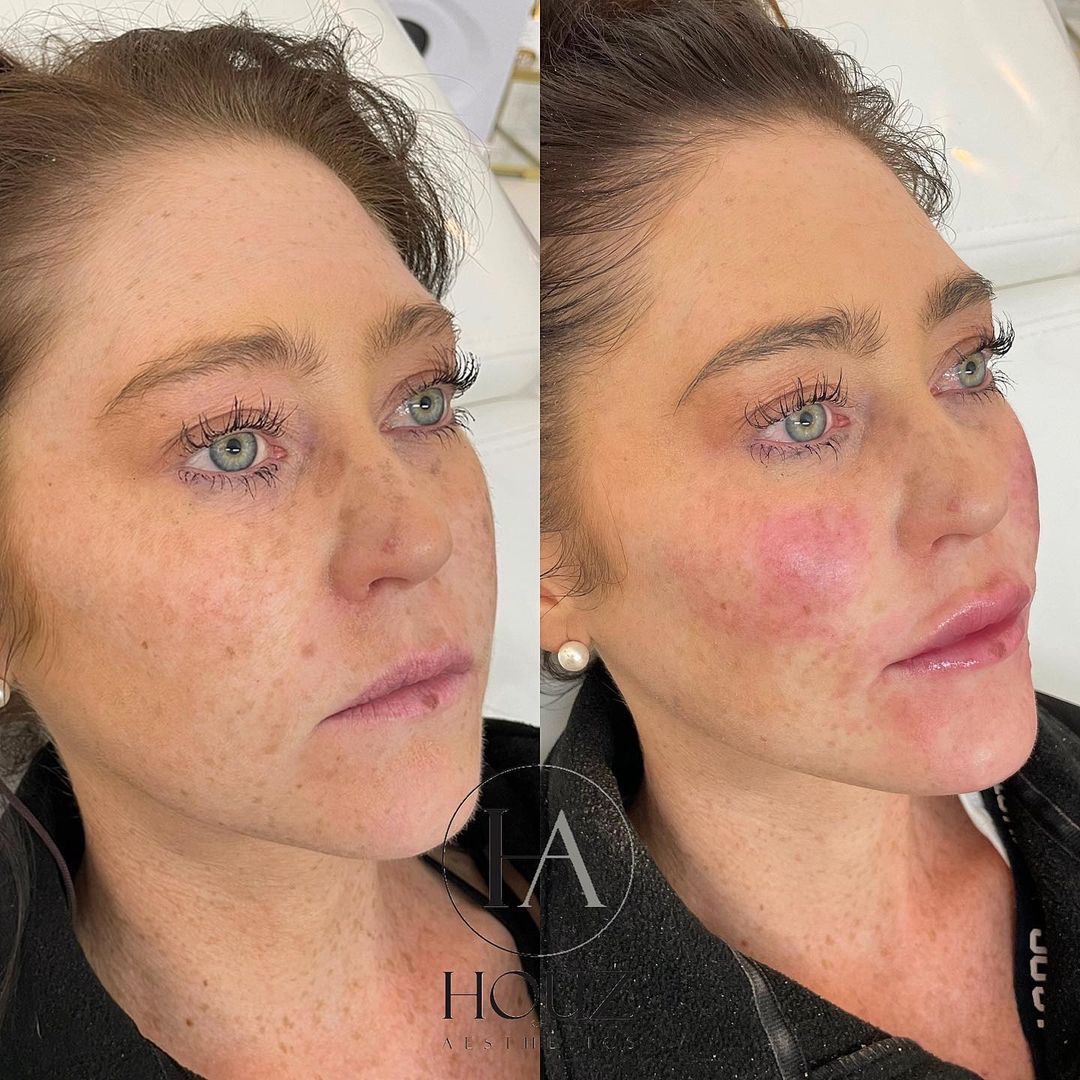 What Is the Best Numbing Cream to Use With REVOLAX?
Every practitioner and patient will have a varying preference regarding numbing techniques and products used pre-treatment. Using a topical numbing cream prior to injection can help make treatments more comfortable and can help promote a painless procedure which is top of the patient's roster. However, a popular numbing cream option is the EMLA numbing cream and the LMX numbing cream – both of which are available to shop at Fox Pharma here. These topical creams contain the active substance lidocaine which is renowned for being a local anaesthetic. When applied to clean and unbroken skin, these topical creams help to create a numbing effect to help ease any pain of a procedure.
Moreover, the REVOLAX range is developed with 0.3% lidocaine (also available without) which also helps to alleviate the pain of injection for the patient.
How Is REVOLAX Different to Skin Boosters?
Firstly, it's important to understand that dermal fillers and skin boosters are two separate treatments with two different objectives. Dermal filler treatments in general work to restore volume to the skin and add gentle augmentation to the injected features. On the other hand, skin boosters work to replenish and revitalise the skin with hydrating properties. Aiming to improve the tone, texture, and appearance of the skin rather than increasing the volume of treated areas.
REVOLAX is typically thicker in consistency in comparison to skin boosters which is the key to adding definition. For more on the difference between dermal fillers and skin boosters, see our blog here.
In summary, REVOLAX is an amazing dermal filler option whether you're a practitioner or a patient. Boasting a portfolio of incredible reviews and a history of strict safety checks, with REVOLAX, everyone can stay rest assured that they're only using the highest quality products.
Want to learn more about The Nation's Favourite Dermal Filler? Click here.