We've got a text!
Summer has officially started which only means one thing – the start of renowned ITV series, Love Island. As we plunge into Summer and even deeper into this season's show, this year is all about rays, rendezvous and of course REVOLAX. Since Love Island blessed our screens back in 2015, the Love Island hysteria seems to have reached fever pitch with almost 5 million people tuning into the series every evening with the hopes of seeing 8-weeks' worth of eggs in the basket and dating drama.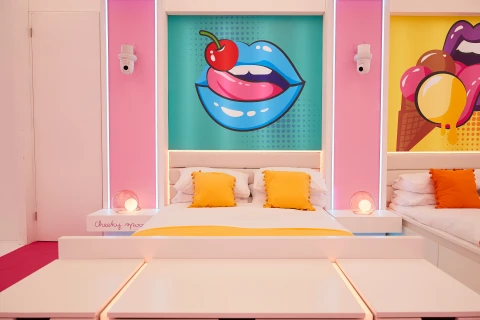 One contestant making her debut this season is 23-year old waitress from London, Indiyah Pollack. Speaking to the Mirror Online, Indiyah touched on her previous experience of dermal fillers and cosmetic work in general stating 'Other than keeping up with my normal skincare routine, I have had cosmetics before – I have had lip fillers in the past. I'm all for cosmetic surgery if it's safe and it makes you feel happy. In the same breath, I feel like everybody should feel happy and confident in their skin. Whatever makes you happy. If it's safe and it feels good, why not?'. After speaking on her treatments, it's not the first-time islanders have openly spoken about their cosmetic enhancements. Love Island contestants are often renowned for having a tweakment or two prior to the show to get them prepared for an 8-week long summer of love, with many of the islanders confidently speaking out on cosmetic treatments they've had. Popular treatments amongst the islanders include procedures such as dermal fillers, body augmentation and everything else in-between and we are all for it here at REVOLAX! If you're looking for your next dermal filler treatment, all we have to say is crack on!
One Love Island contestant in particular who has opened up about her cosmetic enhancements is 26-year-old Faye Winter who appeared on the seventh season of the show. During her time on Love Island, Faye spoke candidly about her cosmetic journey, revealing she'd had a breast augmentation at 18. Aside from this, Faye was renowned for her lip filler look during the show but has since had them dissolved and re-filled for a more subtle and natural approach to luscious lips. Speaking to her social media, Faye noted 'It's no secret about my lips. I had my lips dissolved and then refilled with a new technique, so it's allowed my lips to look bigger with less filler' – explaining her journey with Celebrity Aesthetics Doctor and REVOLAX Key Opinion Leader, Dr Motox. During her lip filler journey, Faye had 4ml of lip filler dissolved to help her achieve the perfect pout after a villa challenge accident left her with a lump underneath her top lip and a protruding 'wonky' look as quoted by Faye herself.
After having her lip filler dissolved, Faye then returned to Motox's Harley Street Clinic for another lip filler augmentation to restore her natural lips for a fuller and more voluminous pout. However, alternatively to her 4ml of lip filler, Faye instead opted for 1.5ml of REVOLAX for a subtle yet full look telling fans: "I just didn't need them as big because I had a different procedure done. So, I had the lip flip done and naturally, they are shapelier and don't need to be so big.' Now, Faye flaunts the perfect pout with thanks to REVOLAX and of course, Dr Motox.
See more about Faye Winter's REVOLAX journey here.

Touching on dermal filler dissolving, one islander who is renowned not only for her appearance on the show but also her dermal filler journey is 23-year old Molly-Mae Hague. Arguably one of the most successful contestants on the show, Molly reportedly spent thousands reversing her enhancements including dissolving her lip filler, jaw filler and the cosmetic bonding on her teeth in a bid to look 'more natural'. After stating 'it's just time they went', Molly-Mae revealed to her fans that she'd had her 'head turned' by the more natural look and that her surgeon had to use a 'record level amount' of dissolver to get rid of the build-up of the injections – now claiming that she looks five years younger.
Dissolving lip filler to start afresh can not only be an uncomfortable process but also an expensive one which is why we always recommend turning to a credible dermal filler, such as REVOLAX, for results that are your type on paper.
Often, dissolving is the result of migrated and overfilled dermal filler which can create an unnatural appearance. However, REVOLAX has a low percentage of product migration, meaning that once injected – the product is more likely to stay close to the injection site with accuracy. With REVOLAX, patients can stay rest assured that the malleable consistency creates immediate and long-lasting volume and allows the product to break down evenly with a natural finish – we're loyal to flawless results here at REVOLAX!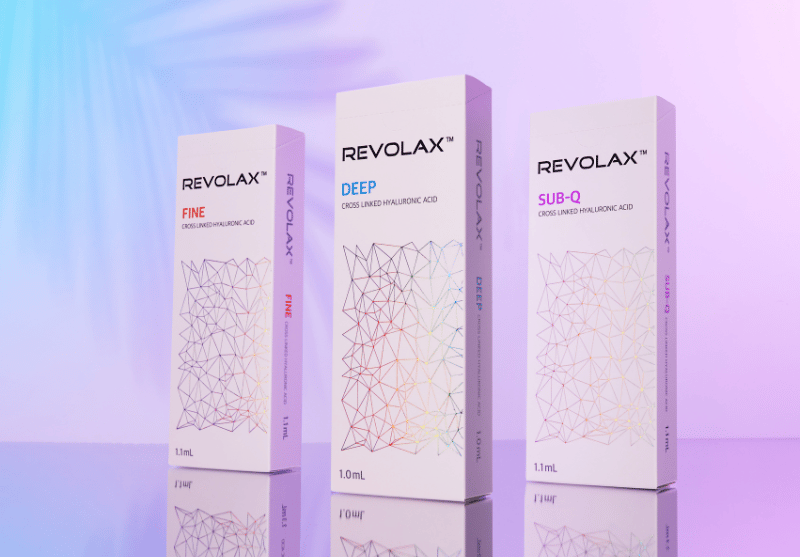 Will you be pulling your practitioner for a chat about REVOLAX? See more about the range here or alternatively, shop direct from the UK rightsholders – Fox Pharma and Fox Clinic Wholesale.