Are you ready to inject a dose of self-love into your daily routine?
It's officially Valentine's season, and we're taking a different approach to the Cupid-fuelled day of love this year. Instead of focusing on romantic love, we're shining a universal spotlight on self-love, and we've got the perfect tool to help you reach for the stars – REVOLAX dermal fillers. 
It's true that in relationships, we all strive for something above average, where the best version of ourselves is the top priority. Self-love isn't just about feeling good on the inside, it's also about loving the reflection staring back at you. And let's be real, who wants to settle for mediocrity when it comes to loving themselves? With REVOLAX, you can elevate your confidence, whilst taking your natural beauty to another dimension.
So, why not take this Valentine's Day as an opportunity to fall back in love with YOU? Love yourself to the moon and back with REVOLAX, and let's rewrite the stars, and your destiny together.
About The REVOLAX Range
The REVOLAX range is the epitome of beauty and self-care, providing an unparalleled solution for anyone looking to elevate their appearance, self-confidence, and self-love. Formulated with the purest and highest-grade hyaluronic acid (HA), REVOLAX dermal fillers guarantee natural-looking results that enhance your beauty and give you the power to radiate confidence in your own skin.
When it comes to enhancing your beauty this Valentine's Day, REVOLAX has got you covered. The REVOLAX dermal filler range offers a complete solution for all your needs, whether it's plumping your lips, smoothing out wrinkles, or contouring your face. With three powerful products in the range, REVOLAX Fine, REVOLAX Deep and REVOLAX Sub-Q, you have the flexibility to tailor your treatment to your specific needs. With this dermal filler range, the sky's the limit for your self-care journey.
Think of REVOLAX dermal fillers as your personal confidence booster. They'll give you the rocketing boost, and the high voltage volume, you need to look and feel your best, so you can focus on what really matters – falling in love with yourself.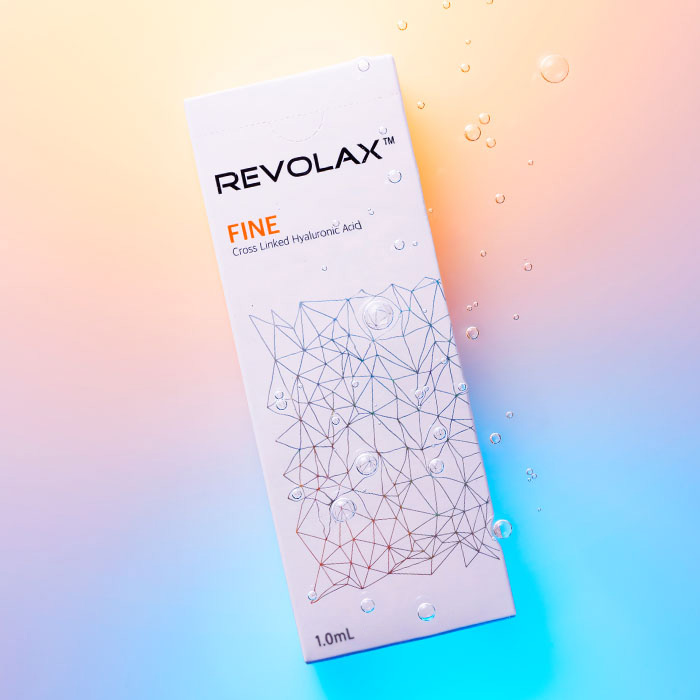 REVOLAX Reviews
Still on the fence about REVOLAX? Let the experiences and positive reviews of our satisfied practitioners and patients speak for themselves. Allow our testimonials to be your guiding light and give you the confidence to take the first step towards your self-care journey with REVOLAX – you never know, it could be love at first syringe.
I started using REVOLAX following a recommendation and have never looked back. It's always anxiety-provoking to deviate from your usual product choice however, since using all of the fillers in the REVOLAX range I am now fully confident in the product and the results. So are my clients!

– Sophie O'B

---

I love the results I get from REVOLAX! Long-lasting and the perfect filler, 5*! I would never use anything else on my clients. I was trained in REVOLAX and use it on myself and my clients. It's literally taking the filler world by storm. I will always use REVOLAX and I would always recommend it to everyone over every other filler brand. What an amazing product!

– Zarah S

---

When I used REVOLAX it literally brought my skin back alive and I saw an amazing difference in my skin and how soft and perfect it felt REVOLAX also tackled my "crow's feet"(lines at the corners of my eyes)it made an amazing difference.

– Deborah M

---

Love this product, amazing results, easy to use, great product, and a great price which can then be offered to clients, enables the 'everyday' person now to be able to afford this treatment with the reassurance of knowing this is a quality brand, therefore making quality affordable to more.

– Tracy W

---

Very good product with minimal migration from the injection point… I find that many clients do not suffer from lumps and that with good post-treatment care the results are fantastic, especially with the nasolabial folds.

– Dev V
Celebrities Love REVOLAX
If the overwhelmingly positive feedback from satisfied patients and practitioners hasn't already won you over, perhaps our star-studded list of celebrity clients will seal the deal for you. As The Nation's Favourite Dermal Filler, our countless reviews aren't the only reason to trust our brand; if celebrities can, you can too.
REVOLAX's impressive celebrity clientele is enough to turn even the most sceptical head, From Love Island stars like Ekin-Su Cülcüloğlu and Faye Winter, to Too Hot To Handle's Emily Faye Miller and Made in Chelsea's Maeva D'Ascanio, our celebrity roster is one to be influenced by. And let's not forget the truly breathtaking transformations they've achieved with REVOLAX – from non-surgical rhinoplasties that will leave you in awe to lips that'll make you insanely envious. So don't just take our word for it, let the celebrities do the talking.
Our celeb roster is a mere testament to the quality of our products and the results they produce. When some of the most influential names in TV history trust us with their looks, you know we must be doing something right.
So, if you're looking for a brand that's tried, tested and true, look no further than REVOLAX.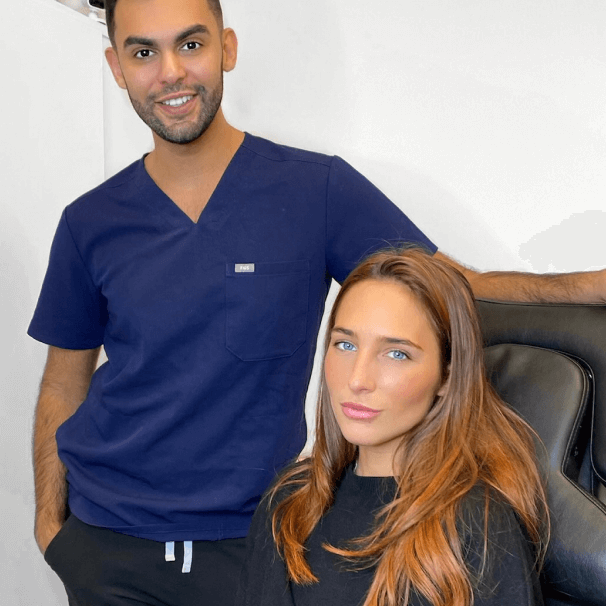 Dr Motox [@dr.motox] With His Celebrity Patient Roster
The Summary
Looking for a little Valentine's Day indulgence? Look no further than REVOLAX.
This luxurious dermal filler range is sure to sweep you off your feet and leave you head over heels in love with your new look. If you've got the hots for hyaluronic acid this Valentine's Day, allow our profile of overwhelmingly positive reviews to sway your mind.
So, whether you're the type of gal who needs a little push from her besties before taking the plunge, or you're a serial dater looking to play the field with the full range, REV has got you covered. We know everyone's unique and has their own unique needs, and that's why we offer a wide range of products to cater to all your needs. Whether you're a confident go-getter looking for a subtle change or a hesitant newbie looking for a full-on transformation, we've got something that'll suit you
Treat yourself to the gift of self-care this Valentine's Day, fall in love with REVOLAX and stay in love with your new look
Happy Valentine's Day!