The weather isn't the only thing coming in hot; we heard it's Hot Girl Summer and this year, it's the summer of REVOLAX.
With the season's end almost in sight, here's how you can make the most of your Hot Girl Summer, with REVOLAX by your side.
What Is Hot Girl Summer?
Simply defined as a summer full of fun, Hot Girl Summer embodies the justification of being unapologetically you, having fun and loving yourself – all the things we champion here at REVOLAX!
This summer is all about learning, loving, and living by the rules of Hot Girl Summer and with REVOLAX, we're turning up the heat way beyond Fahrenheit.
The term was originally coined by rapper Megan Thee Stallion in the song Hot Girl Summer. In a tweet, Megan described Hot Girl Summer as: "being a hot girl is about being unapologetically YOU, having fun, being confident, living your truth, being the life of the party etc."
Introducing Hot Girl Summer With REVOLAX
As The Official Dermal Filler of Hot Girl Summer, REVOLAX encourages you to be fearless, confident, and bold.
Capturing the true essence of Hot Girl Summer, REVOLAX encourages you to be your best authentic self, giving you the freedom to be the real and free version of yourself.
Creating a space for self-confidence and an admiration for beauty, REVOLAX delivers long-lasting, natural results with little to no migration, making it the perfect dermal filler to help you live and look your best.
One of the only rules of Hot Girl Summer is 'be a person that can be the life of the party' and REVOLAX can help you to feel and look your best.
Developed with high-quality Hyaluronic Acid (HA), REVOLAX is optimised to synchronise with human skin, to achieve a natural-looking result. With REVOLAX it's not about changing you, it's about helping you to become the best version of yourself, with sky-high confidence and the sass that's synonymous with Hot Girl Summer. With REVOLAX, it's not about being the life of the party, it's about being the party!
High visco-elasticity is one of REVOLAX's stand-out properties. The malleable consistency of REVOLAX creates immediate and long-lasting volume and allows the product to break down evenly with a natural finish.
The REVOLAX Range
With syringes at the ready, REVOLAX has three dermal fillers in the range to help you become the hot girl of the season, including REVOLAX Fine, Deep and Sub-Q.
REVOLAX Fine: The most lightweight dermal filler within the REVOLAX range. Treatment areas include superficial lines, crow's feet, glabellar lines, and neck wrinkles.
REVOLAX Deep: REVOLAX Deep is thicker than Fine but not as thick as Sub-Q and has been developed to treat deeper wrinkles and augmentations. The mono-phasic Hyaluronic Acid filler is designed to be injected into the deeper dermis or subcutaneous tissue and is perfect for use on the nasolabial folds and augmentation of the cheeks, and chin and lips.
REVOLAX Sub-Q: REVOLAX Sub-Q has the thickest properties within the product line. With its advanced ability to mould, support structure, and longevity – REVOLAX Sub-Q is recommended for treatment of deep-sized to extremely severe wrinkles including nasolabial. This product also works best for cheek, chin, nose, and jawline augmentation that requires a thicker substance to fill.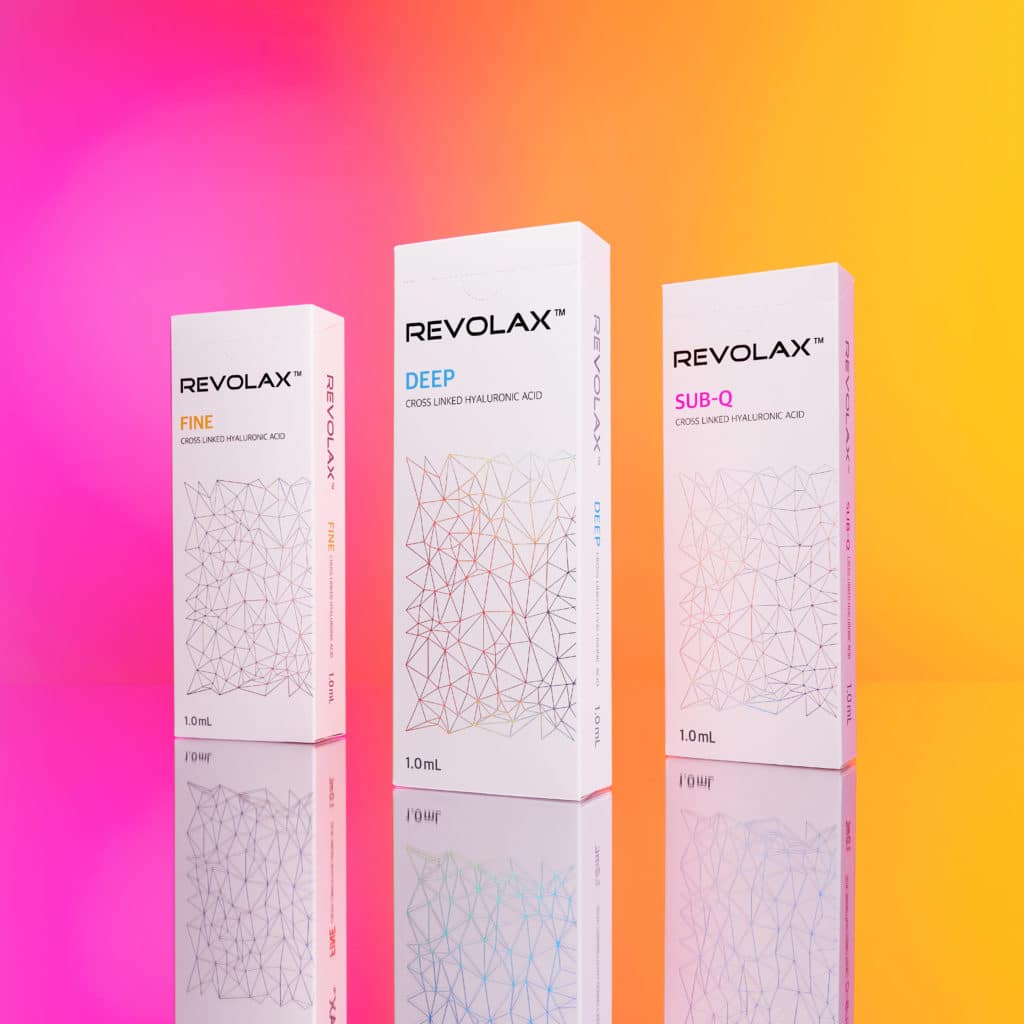 How To Do It Like Ekin-Su
With a long list of hot girls on our REVOLAX roster, Ekin-Su Cülcüloğlu is one of many to embrace her REVOLAX transformation.
During an 8-week stint of hot girling on the hot ITV2 reality series Love Island, in true REVOLAX style, Ekin-Su emerged victorious as a winner, alongside 'Italian Stallion' Davide Sanclimenti.
During her time in the villa, Ekin-Su quickly became a fan favourite, always being unapologetically herself and supplying nothing short of bafta-worthy television for viewers back home.
Ahead of her time in the villa, Ekin-Su embarked on a pre-summer glow-up journey which included a date with acclaimed Harley Street Doctor and REVOLAX Key Opinion Leader, Dr Motox. She underwent multiple treatments in preparation for the 8-week stint of non-stop rays and rendezvous, including a non-surgical rhinoplasty by none other than 'the king of non-surgical rhinoplasty' Dr Mo.
For more on Ekin-Su's REVOLAX transformation, see our blog here.
Ekin-Su is the perfect example of how to live, laugh, and love all the way through through the summer.
Join us for The Summer of REVOLAX and stay posted on our social for the Hot Girl Summer of the century. Alternatively, qualified practitioners can buy their REVOLAX products directly from the only official UK licence holders, Fox Pharma and Fox Clinic Wholesale.
#RealHotGirl-