The Oscars mark the grand beginning of the much-awaited events season for all who celebrate. This period of the year is renowned for being an unparalleled spectacle of glitz and glamour that has captured the hearts of millions around the world – including ours at REVOLAX!
If there was ever an official event to commemorate the start of the time-to-shine season, it's the Oscars. Following the recent premiere of this year's awards on Monday night, the world remains captivated by the awe-inspiring fashion statements that graced the red carpet.
Undoubtedly, The Oscars hold one of the most prestigious titles for being one of the most significant events on the Hollywood calendar, where A-list celebrities make their most sensational appearances, showcasing their unique styles and glamour. This year's red carpet saw stars like Cara Delevingne step out in an Ellie Saab gown, flaunting the typical Hollywood glam and glowing skin. It's no surprise that throughout history, the Oscars have produced some of the most iconic and unforgettable moments on the red carpet and we're here for it!
Here at REVOLAX, that's not all that we have our eyes on! Aside from the adorned gowns and sparkling jewels, our attention has been swayed by the high-rise cheekbones and perfect pouts of those walking the runway.
Since we're celebrating the kick-off season of runway-ready looks and exhilarating events, we couldn't help but reminisce about our all-time favourite REVOLAX red-carpet moments that perfectly encapsulate the essence of events season, the REV way.
REVOLAX Ambassador and Key Opinion Leader, Dr Motox, has a high-profile celebrity clientele and is celebrated for his unique treatment techniques and his roster of stars across the showbiz world. From Love Island favourites to RuPaul's queens, Dr Motox's client portfolio includes some noteworthy personalities to strut the red carpet.
A'Whora
Okay, maybe it's not the Met Gala or The Oscar's, but if there's a step and repeat, it's a good enough red carpet runway in our eyes.
No stranger to flashing lights and catwalk struts is RuPaul's Drag Race queen, A'Whora. Papped at the Wildcat Gin event, A'Whora looked sensational as she stunned in an inspired Versace dress worn by Liz Hurley at the Four Weddings and a Funeral premiere in 1994.
Aside from the iconic fit and perfectly applied makeup, we at REVOLAX are starstruck at A'Whora's snatched jawline and perfectly plump lips. After a visit to Dr Motox's Harley Street Clinic, A'whora had some subtle tweakments to help her get runway ready including jawline filler and lip filler.
In an interview with Dazed Digital, Dr Motox revealed:
"I have a lot of cisgender male or male identifying clients who want to look more masculine – or, I have clients who want to exaggerate certain features for their drag performances to look more feminine. So this is what I do with A'Whora. With A'Whora, we go for a masculine look as she wants to look masculine as George. I love being able to tailor and personalise treatments for looks that would work in and out of drag."
One of the most unique properties of REVOLAX is its versatility. It is the perfect tailored injectable to help clients achieve their goals look and with A'Whora, we're giving her a firm condratulations for making it into our top REVOLAX red carpet looks.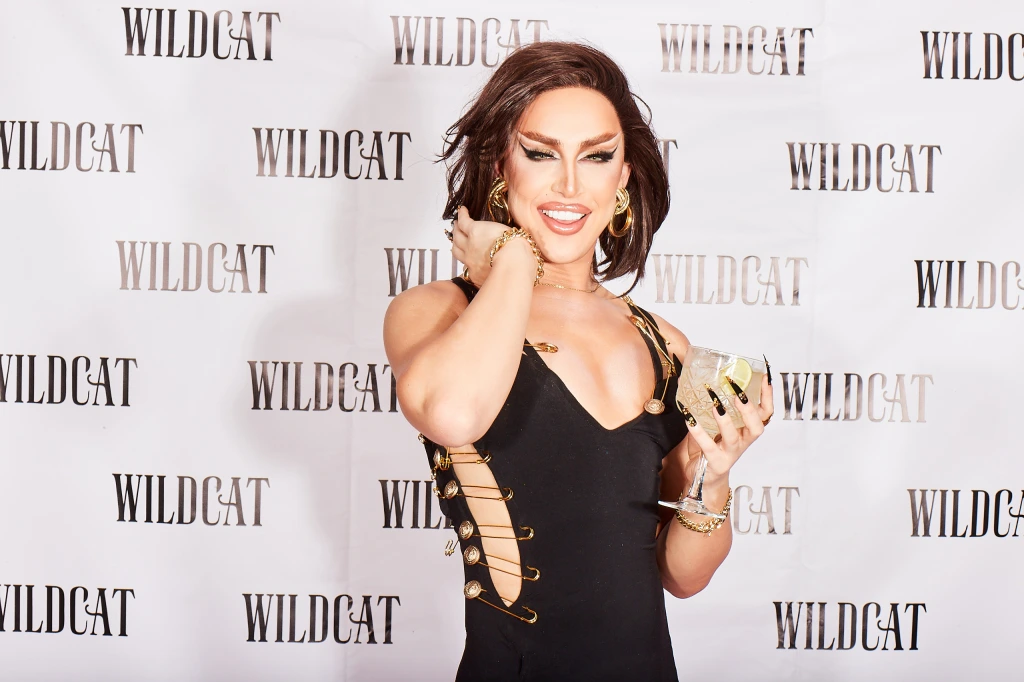 Faye Winter
A firm favourite here at REVOLAX is Love Island's, Faye Winter.
After making her mark in the Love Island Villa in 2021 with her straightforward yet lovable personality, Faye found love with now former boyfriend Teddy Soares on the show and is now adored by fans across her social media accounts.
Back in 2022, Faye graced the red carpets of the Pride of Britain Awards held at London's Grosvenor House. Wowing the paparazzi in a dramatic black gown and elegant-looking updo, Faye astounded the masses with her classy look as she walked the runway.
Aside from her floor-sweeping dress and slimline silhouette we can't help but fawn over Faye's dreamy pillowy pout. After a full lip transformation with Dr Motox, Faye has since opened up about her lip filler journey and now proudly flaunts her perfectly constructed look. The islander also went on to say she's learnt from her mistakes of overfilling her lips and hopes to continue getting a natural 1.5ml of filler following her reduction.
For more on Faye's lip filler journey, read our blog here.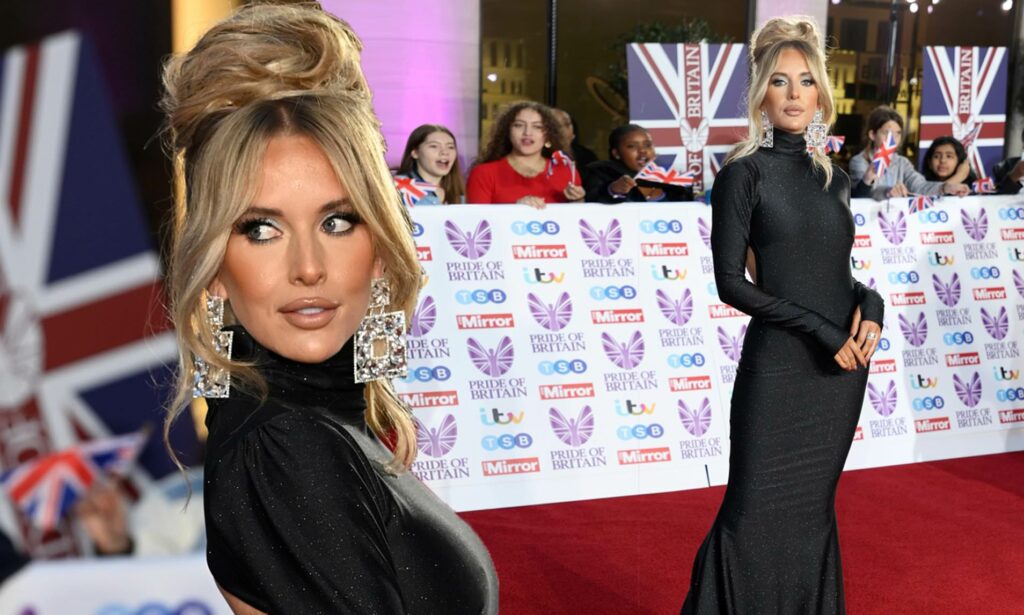 Ekin-Su Cülcüloğlu
Another Love Island star on Dr Motox's roster is none other than the island star herself, Ekin-Su Cülcüloğlu.
Rising to fame after her Love Island win in 2022 with beau Davide Sanclimenti, Ekin-Su has been dubbed by fans as 'The Queen of Love Island' after capturing the nation's hearts with her humour and playful flirting habits. Aside from her honesty and humour, Ekin also won hearts with her unfailingly flawless appearance and has continued to do so since her stint on the ITV show.
Now a seasoned professional on the red carpet, Ekin-Su was spotted at the ITV Palooza in a stunning, sheer embellished dress. Adding height to her already astonishing look, Ekin posed for the camera with glowing skin and a beaming smile.
Prior to her appearance on the show, Ekin visited Dr Motox for a pre-show glow-up in order to get her ready for the screen. Ekin's transformation entailed a non-surgical rhinoplasty treatment using REVOLAX Sub-Q to add structure and slight projection to the tip of the nose – definitely a game changer.
You can read more on Ekin's non-surgical rhinoplasty transformation here.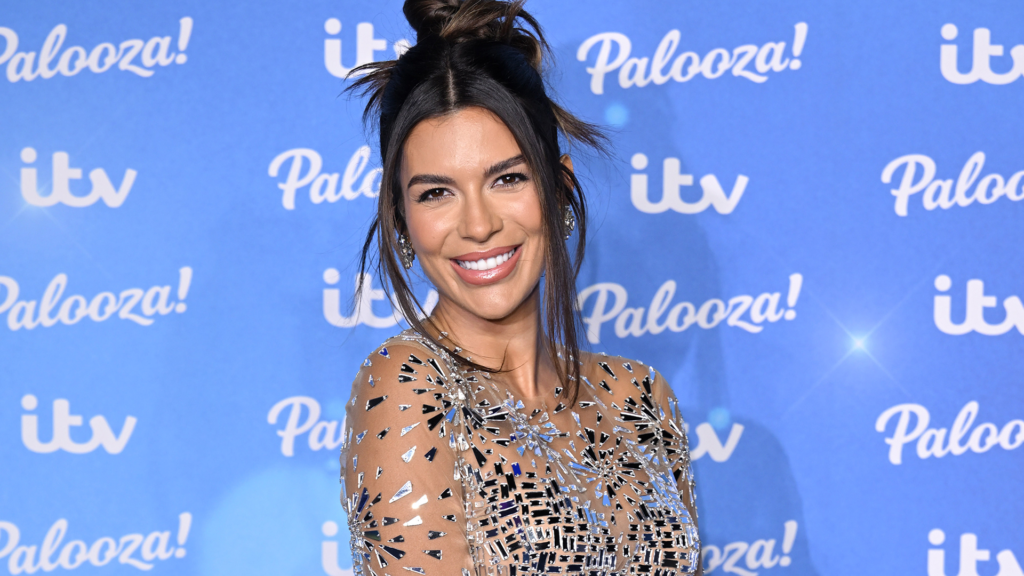 Gottmik
Gottmik is another iconic queen to star in the hit TV series RuPaul's Drag Race. Coming in a respectable third place alongside co-stars Symone, Candy Muse and Rosé, Gottmik was reportedly the first openly trans man to compete on Drag Race, impressing fans with her eccentric looks and talent.
Exhibiting an illuminous-like orange wing and bold eye look, Gottmik wowed when strutting the walkway of the RuPaul's Drag Race Red Carpet Grand Finale. Aside from this eccentric look, we can't help but to admire Mik's powerful jawline and contoured nose.
During a visit to the UK, Gottmik visited Dr Mo's swanky clinic for masculinisation treatment. In a caption on his Instagram, Dr Mo commented:
" Our client [Gottmik] wanted to add structure and definition to their face. Our masculinisation treatment focuses on strengthening the jaw, chin and upper face muscles and is completely bespoke to our client".